1 tag
"The way we try to recruit girls into STEM fields is all wrong. We typically..."
– Tim Holt on why we still see the number of females in science, technology, engineering, and mathematics (STEM) fields fall way behind their male counterparts. Also see how geography paved the way for women in science. (↬ gender and science)
1 tag
"It is the stillest words that bring on the storm. Thoughts that come on doves'..."
– Friedrich Nietzsche, Thus Spoke Zarathustra  (via sisyphean-revolt)
"Fiction seems to be more effective at changing beliefs than nonfiction, which is..."
– "Why fiction is good for you" in The Boston Globe  (via commanderspock)
Explosions Reported at Boston Marathon
fuckyeahexistentialism: itstactical: Here are some resources we've gathered so far. Looking for a runner? Use this form. If you're trying to call someone in Boston, phone lines are jammed. SMS, Twitter, and Facebook might work better. [Lifehacker] Live news updates on The Verge Reconnect with loved ones in Boston on Red Cross Safe and Well Donate blood at the Boston American Red Cross ...
tarzanekingoffemales: Do NOT drive through Boston or take the subway right now. The emergency radio is buzzing with more possible bombs. Please spread this everywhere you can to let your friends and family members know. It could save a life.
1 tag
"You have my permission not to love me; I am a cathedral of deadbolts and I'd..."
– Rachel McKibbens, "Letter From My Brain To My Heart" (via themedusa)
1 tag
1 tag
2 tags
"For a large class of cases—though not for all—in which we employ the word..."
– Philosophical Investigations (43) - Ludwig Wittgenstein (via mattcull)
2 tags
2 tags
"The human heart has a tiresome tendency to label as fate only what crushes it...."
– Albert Camus, The Myth of Sisyphus (via theoldludwigvan)
1 tag
1 tag
8 tags
"All great achievements of science must start from intuitive knowledge. I believe..."
– Albert Einstein
7 tags
"When I examine myself and my methods of thought, I come close to the conclusion..."
– Albert Einstein
examined-life: My concern is not with the body but with the soul that is in labor.  The highest point of my art is the power to prove by every test whether the offspring of a young man's thought is a false phantom or it is something alive and real.  I am so much like the midwife that I cannot myself give birth to wisdom.  Socrates, in Plato's Theaetetus
10 tags
"It takes more courage to examine the dark corners of your own soul than it does..."
– W.B. Yeats
1 tag
"For Freud fantasies are forms of magical thinking in the phobic fantasy you..."
– Adam Phillips, On Kissing, Tickling And Being Bored (via jujutsu-with-zizek)
1 tag
"We must be born with an intuition of mortality. Before we know the word for it...."
– ― Tom Stoppard, Rosencrantz and Guildenstern are Dead (via fuckyeahexistentialism)
5 tags
"I became insane, with long intervals of horrible sanity."
– Edgar Allan Poe
2 tags
4 tags
"So, little Amelie, your bones aren't made of glass. You can take life's knocks...."
– Raymond Dufayel, Amélie
8 tags
"I give this watch to you not that you may remember time, but that you might..."
– William Faulkner, The Sound and the Fury
1 tag
"I dream of the intellectual who destroys evidence and generalities, the one who,..."
– Michel Foucault
2 tags
die-ritos asked: loving that i found your blog. Doing AS Ethics at college and your summary of H.A. Prichard helped me. Thanks so much x
2 tags
1 tag
"But I didn't understand then. That I could hurt somebody so badly she would..."
– Haruki Murakami, South of the Border, West of the Sun   (via guroi)
A Modest Proposal
I'd like to have a discussion with you on the possibility and meaning of the concept of God—I see that you have taken a course centered around Hume's philosophy and generally critiques of Christianity and religion in general. Absolutely! Though the course itself wasn't centred on Hume he featured in it rather often, and as I studied at a Catholic sixth form the critiques...
8 tags
10 tags
Astra Taylor: Some people might be troubled, or might wonder, how do you behave ethically if there's no ultimate meaning?
Avital Ronell: Precisely where there isn't guaranteed or palpable meaning, you have to do a lot of work and you have to be mega-ethical, 'cause it's much easier to live life and know that well, that you shouldn't do, and this you should do, because someone said so. If we're not anxious, if we're okay with things, we're not trying to explore or figure anything out. So anxiety is the mood, par excellence, of ethicity, I think, you know. Now, I'm not prescribing anxiety disorder for anyone.
From the documentary "Examined Life"
tylermittan asked: Hello, I was reading your quick summary of Moore's ethics. I was wondering if he really believed that we have INFALLIBLE intuitive knowledge. I seem to think that he was just saying that we have intuitive knowledge not so much that our intuitions are incapable of being wrong. Also, have you written anything about Thomas Reid or read anything from Michael Huemer? And, of course, I am going to...
1 tag
7 tags
"In itself, homosexuality is as limiting as heterosexuality: the ideal should be..."
– Simone de Beauvoir
9 tags
"Recently, we've waded a little way out, maybe ankle-deep, and the water..."
– Carl Sagan RIP Neil Armstrong (1930-2012) - a man who really showed that humans can reach beyond their grasp
7 tags
"Go placidly amidst the noise and haste, and remember what peace there may be in..."
– Max Ehrmann, Desiderata
6 tags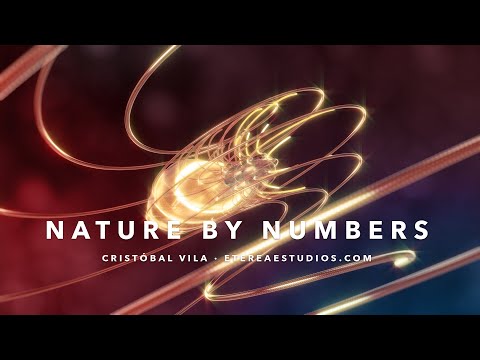 3 tags
Good luck to any UK followers who are receiving their A Level results tomorrow! - Niamh
4 tags
"Childhood is measured out by sounds and smells and sights, before the dark hour..."
– John Betjeman
3 tags
"We once had a chimp who could sort photographs of apes and human beings into two..."
– Dr. Geoffrey H. Bourne, Yerkes Primate Research Center. Bartlett's Unfamiliar Quotations by Leonard Levinson, 1971. (via ingridrichter)
9 tags
"Indeed, we philosophers and "free spirits" feel, when we hear the..."
– Friedrich Nietzsche, The Gay Science
6 tags
"For to die is one of two things: for either the dead may be annihilated and have..."
– Socrates
6 tags
"I went to the woods because I wished to live deliberately, to front only the..."
– Henry David Thoreau, Walden
1 tag